2023 UX Trends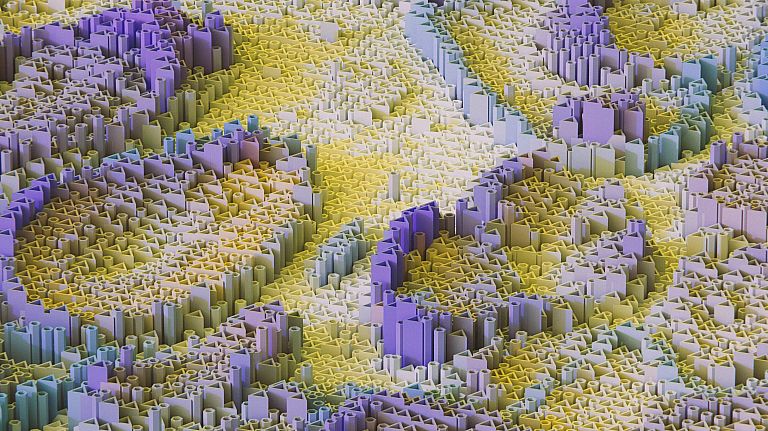 The world of UX and UI is ever-changing, adapting to new technologies and innovations in the digital landscape. As a digital experience company, we are passionate about integrating the latest UX advancements into our work as they're happening to bring our clients (and their users) the best possible results. Here are the top UX trends we're already weaving into our digital experience projects, and that will shape the UX landscape in 2023.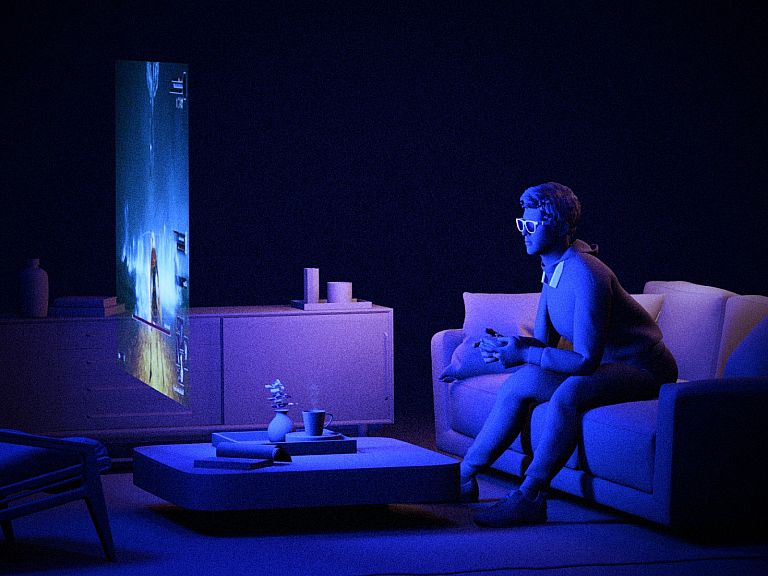 VR/AR Mainstreaming
We've Only Just Begun
AR and VR have been in the user experience game for a few years now, but recent advancements have really started to ramp up their presence in everyday life. Everything from learning tools and surgeries to ratting out your friends in "Among Us" are being enhanced through AR or VR. The advancements in these technologies aren't just for young folks, either. AR and VR are increasingly being used for elder enrichment in retirement homes through immersive experiences and exercise programs for residents.
–
We're excited to see where else AR and VR innovation goes in 2023.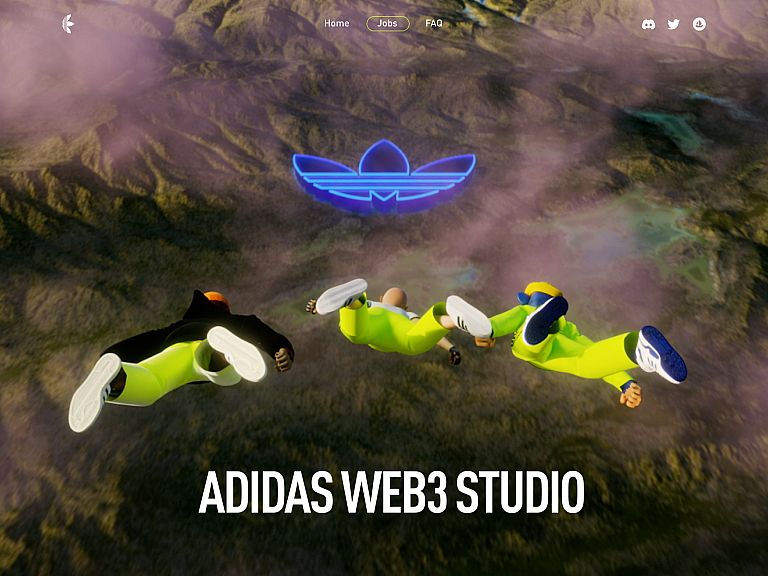 Artificial Intelligence
Personalization is King
AI-powered personalization is revolutionizing web experiences, especially in e-commerce. AI personalization sifts through volumes of data and customizes marketing, web or ad content based on the user and their behavioral data online. This can mean swapping images in marketing emails, tailoring brand messaging in social media ads, or recommending products that best fit the user's preferences. And the results are staggering; one SaaS company's email engagement increased six times over when the content was personalized to the recipient. A 2021 report by McKinsey backs up these results, saying 71% of consumers now expect a personalized experience.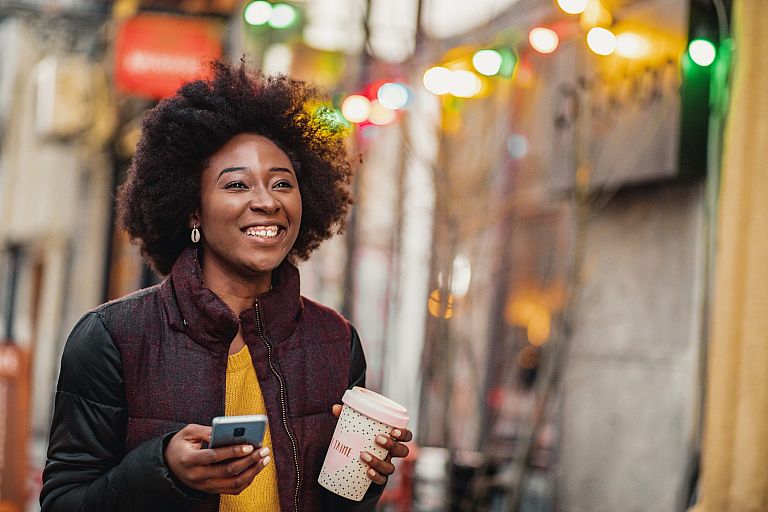 However, even with the potential of personalization, many websites and brands aren't utilizing the technology to its full potential. In fact, over half of companies aren't using AI personalization based on consumer data at all. With such a high return on investment and potential to cater to the user's unique experience, AI personalization is a major resource to tap into in 2023.
–
AI-Integrated Tools are (mostly) Helpful
Now more than ever, AI is being used to make our lives easier or improve our online experience in pretty much every way. AI integrations are being used across industries for customer relationship management, audio transcription, stock photography generation, stylized art, and even entire campaign strategies. This pushes the question of where it can be taken advantage of, and where boundaries need to be set.
UX and Search
SEO Ranking Could Come Down to Your UX
Working in SEO can sometimes make you miss the forest for the trees. Combing through every last minutiae that may help your ranking is all fine and good, but in reality the purpose of the web page is to bring information to users. That's why, as an increasingly user-focused company, Google is prioritizing UX-related factors in deciding on a page's SEO ranking. They are utilizing natural language processing, machine learning, AI, and other technologies to determine which web pages provide the best possible response to the search query. In short, factors that improve your UX such as loading speed, navigation, and yes, mobile responsiveness (see above) will also help your search ranking. A lot.
UI
With Great Power Comes Great Scroll-sponsibility
We all remember parallax scrolling from its insane popularity back in the twenty-teens, but now this UI functionality is making a comeback to tell a story rather than just exist as a fun website trick. Using parallax scrolling as a way to tell a deeper story, nicknamed "scrollytelling," can combine backgrounds, images, video, animations and any number of website assets to lead users through an immersive journey that expands upon the message of the person or brand. However, just like with the O.G. use of parallax scrolling, this treatment can quickly get out of hand and leave users struggling to navigate (or even load) a website. If you're going to try integrating "scrollytelling" into your website, do it with thoughtful consideration of how it will enhance the user's experience rather than just piling on the scroll features.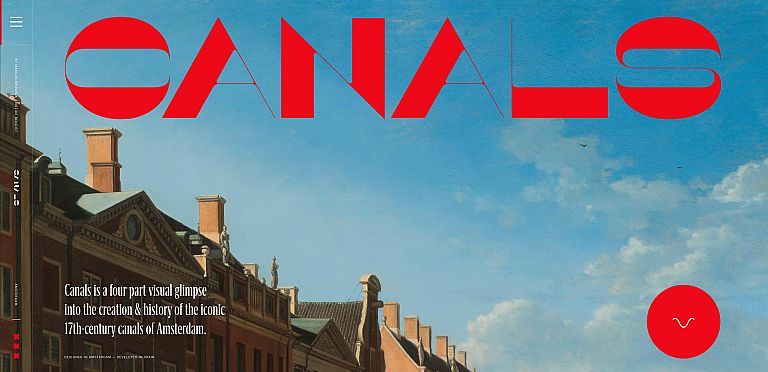 Custom Cursors - Not Just For Cuteness Anymore
More than just a way to make your cursor into a rainbow cat, custom cursors based on website actions are breaking new ground in the user experience conversation. From cursors that turn into text when hovering over an image (or vice versa) to cursors that indicate what you can do with an element on a page, cursors are becoming just as much a part of a website's experience as the assets themselves. You can even shoot at memes in space (remember, be thoughtful and purposeful in your integrations).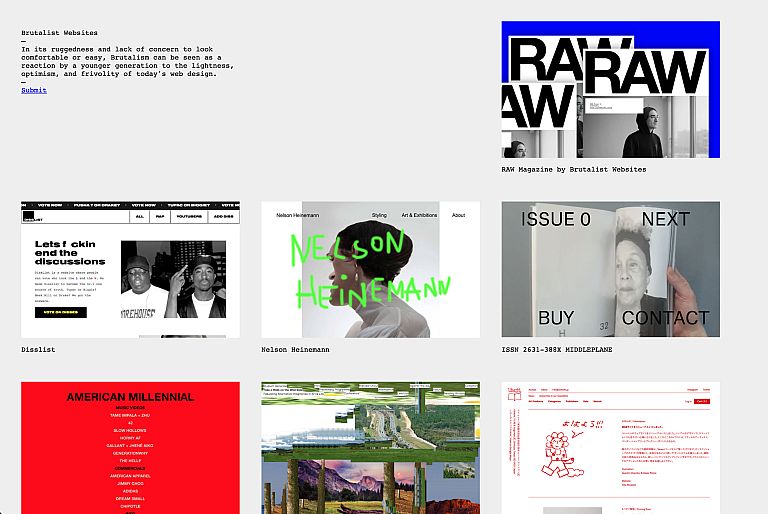 Neo-Brutalism Gets Creative With Just the Basics
On the seemingly opposite side of the spectrum from shooting memes in space, neo-brutalist style is gaining popularity in website design. Named for the French term for "raw concrete," neo-brutalism strips everything down to the essentials of text, image, and animation. However, this design style is anything but boring. Even with just the core site elements, the customization options are endless and lend themselves to an engaging website that gets straight to the point. Be on the lookout for neo-brutalism to start showing up in all corners of the internet in 2023, from Wordpress templates to radio station landing pages.
Motion Design
Responsive Design is No Longer Optional
According to Google, 96% of people research the things they want to buy or investigate further on a mobile device. What was once considered an optional consideration ("hey, let's think about that whole mobile thing,") is now an essential part of any website design. Creating web pages that are mobile-first comes with a variety of considerations, from larger buttons and font sizes to optimizing navigation for more efficiency on small screens.
Another technique to consider is adaptive design. Rather than optimizing a page to function well on any screen size, adaptive design lets you make several versions of the same page depending on the screen size. For example, while the desktop experience might show every single link, image, side bar or menu, the mobile experience might tone it down to the essentials and make them larger for better usability. While there is no right or wrong answer when considering responsive vs. adaptive design, the bottom line is that your website has to choose one to compete in our mobile-first world.
–
96% of people research the things they want to buy or investigate further on a mobile device.
–
Adaptive Zoom Makes Screens Easy on The Eyes
Have you ever held a mobile screen closer to your face to read something more clearly, or leaned into your monitor to see more details in an image? Adaptive zoom has your back. Currently limited to technologies such as the Tobii Eye Tracker, adaptive zoom tracks your head movements to determine when you are leaning into the screen. In response, the technology zooms in on the screen's content to help you see it more clearly. This is especially helpful for those with vision impairments, or those who struggle with eye strain while sitting behind a computer for hours a day. Our eyeballs (and spines) can't wait for this tech to become more mainstream.
–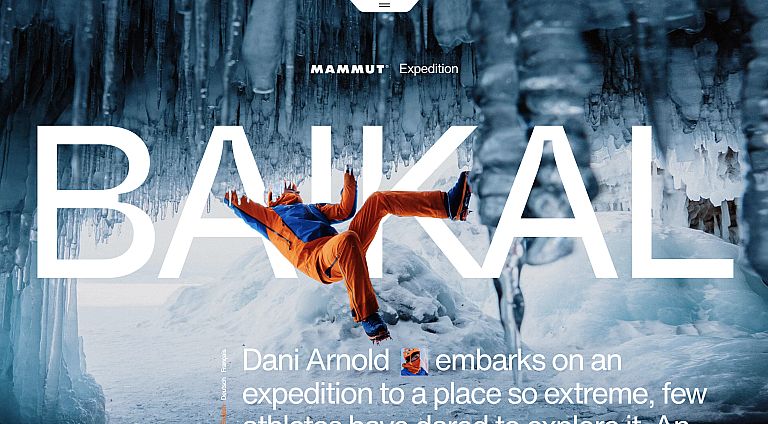 The field of UX and UI is ever-changing, and we're excited to see where these trending topics take our industry as we head into a new year. As a smart digital experience company, we are passionate about delivering the best possible solution for web users and we're already hard at work using these new technologies and trends in our projects.