We believe the challenges we see in the world are solvable. Through purposeful examination and fearless exploration, we will reach new territory. We know that our unique combination of perspectives is our greatest asset and experimentation is our most reliable tool.

We don't fear failure, we learn from it. So, let's roll up our sleeves and get into it. It's time to solve.

—
Services
Who We Are
We like working together with our clients to help them overcome brand and digital challenges. We pride ourselves on being our clients go-to when new challenges arise. In essence we are: explorative, purposeful, personable and committed. What that means for our clients is that they receive unique, creative solutions that drive business impact all the while working with people who are easy going, passionate and genuinely care about their success.

We work on projects big and small. Fast and slow. Always-on and one-hit wonders. We like brands that want to better connect with their audiences and make a the most of what their brand experiences. We have our proven process but tailor our approach to align with our clients needs to ensure a successful outcome.
—
We are in the business of transformation.
From rebranding to rebuilding to refreshing.
We take what we are given and create anew.
We believe thoughtful design can solve most problems.
We use strategy to drive impactful creativity.
We promise to always give our all.
Folklore is a digital brand experience company empowering our clients with unique solutions through clear design and smart technology.
We are very knowledgeable about our craft. And at the same time we seek to push boundaries, test assumptions and experiment new ways of doing things. This leads to a give and take between our curious side and the side that is informed by data.
—
Let's
Examine
Explore
Build
Our Team
Founder, CEO
Mike
If my calculations are correct, when this baby hits 88 miles per hour, you're gonna see some serious S***.
Executive Director of Strategy, Partner
Maggie
Everyday brings something new, a new problem to solve, a new site to explore or a new ad to enjoy.
Co-Founder, Creative Director
Jim
What excites me most is when our work truly moves the needle for our clients' business.
Account Director
Gian
Businesses are made of people, and I like helping people succeed.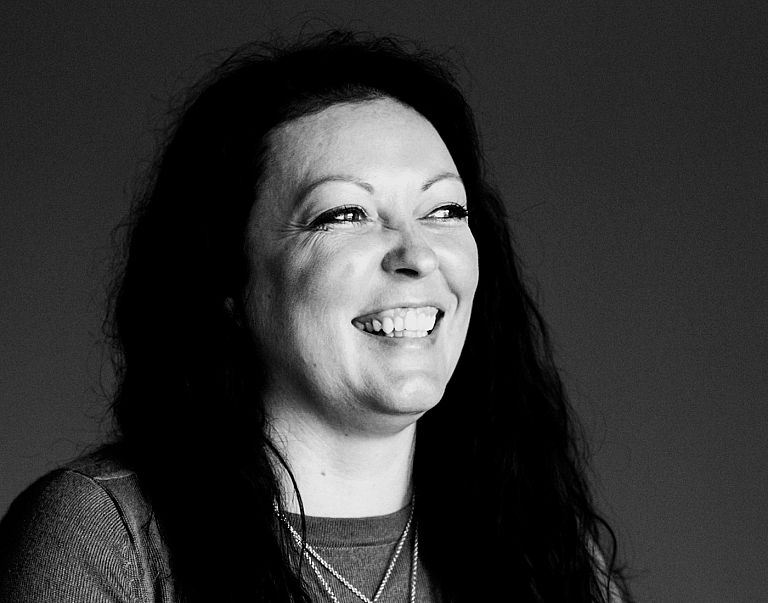 Executive Director of Creative, Partner
Paul
It's a great thing when you realize you still have the ability to surprise yourself. Makes you wonder what else you can do.
Sr. Account Manager
KJ
I love the journey of understanding a business problem and seeing it solved right there through our team's creative solutions.
Director of Technology
Sean
When determining a solution to a problem, I don't think about elegance. I only consider how the problem can be solved.
Sr. Visual Designer
Kayla
I love that we get to help our clients tell their story. It's great to learn about their passions and bring their thoughts to life through visual design.
Executive Director of Finance
Mark
Growth is found at the intersection of humility and effort.
Creative Technologist
Irene
I'm fueled by an infinite curiosity for learning how to best use technology to build creative web experiences.
Creative Technologist
Tyler
I get to do what I love everyday…problem solve, and working in a small team allows for greater collaboration.
Sr. Digital Strategist
Amy
Creativity is the secret sauce in the recipe for success.
Technical Project Manager
Corey
To be a project manager is to venture into the unknown, experience the thrill of discovery, and create a path forward.
Visual Designer
Michael
We get to move parts that move businesses while we're on the moves ourselves. I'm happy to be a part of it.
Visual Designer
Kyle
My passion for design stems in the ability to solve real-world problems through artistic solutions.
Sr. UX Designer
Robert
My overall goal is to help improve people's lives in any way I can through better understanding and experiences.
HR & Operations Manager
Ashley
I love working in a place where everyone feels heard. All voices matter here because collaboration is key to who we are.
Business Development Director
Stephen
I get excited about the idea of building things from the ground up! Whether it's our client projects or Folklore as a business itself!
Co-Founder
Andreas
Thinking with vision and imagination has the power to generate previously unfound energy.